Create A Perfect Jewellery
every piece of jewellery, we create is handcrafted to p to capture you, from classic styles to unique designs properly. All unique ring inspiration designs are achievable with Custom & Co., whether your ideal is a completely original design that is unlike any other or a custom specification to a well-known design. Order now
Our Expert Goldsmiths Jewellery On Speed Dial
We're here for all kinds of love, and one of our favourites is the diamond half-eternity ring. We have the popular wedding rings you're looking for, whether you want to match or go your own way. Our experts are here around-the-clock to assist you, whether you need assistance choosing the ideal best custom engagement rings in kent, have a question about fit, or need something special for a significant milestone.
Personalize Your European Brilliant Cut Diamond Wedding Band
Personalize your wedding band or engagement ring with initials, a brief remark, or a particular date for an extra-special touch. Additionally, you can add a blind embossed monogram, a celebratory phrase, or a significant date to your ring box in silver, gold, or another colour.
Book an Appointment
Create A Custom Jewellery Design In Our Unmatched Services
Our Jewellery specialists collaborate in-store with our Goldsmiths to guarantee they have the ability and understanding to assist you in producing a specification and design that will not only look gorgeous but will last as far as the dedication it shows. Master Goldsmith handcraft each piece of jewellery in-store at the Custom & Co. jewellery workshops. No matter, whether its an 18 Ct Rose Gold Women's Wedding Ring or Palladium Wedding Ring with grooves, it enables complete consumer participation in all phases of the process.
Enjoy Lifetime Guarantee
For your lifetime commitment, our Lifetime Manufacturers Guarantee* and unmatched aftercare services will give you the security assurance you need. Begin your Consultation Process now
Explore Some Of Our Custom Jewellery Designs
With Custom & Co. all designs are possible whether your dream is a custom specification to a popular design, or a totally unique design like no other.
There really are no limits to what we can achieve.
Here are some of the most popular design elements you can adjust.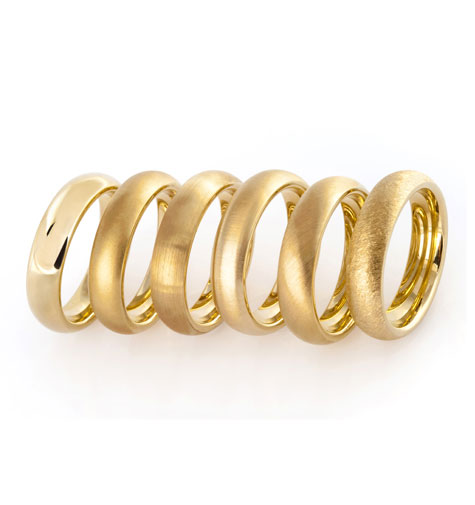 Master goldsmith will craft your item within 8 weeks
Collect your Finished piece and pay the final balance
Create a Custom Design in our award -winning services
Our Jewellery experts work side-by-side in store with our Goldsmiths to ensure they have the expertise & knowledge to support youin developinga specification and design which will not only look beautiful, but will last as long as the commitment it reflects. The Custom & Co. jewellery workshops are based in-store with Master Goldsmiths individually craftingjewellery on site. This allows our customers full involvement in every step of the process.
Lifetime Guarantee
Our Lifetime Manufacturers Guarantee* and unrivalled on-site aftercare services will provide you with all the peace of mind you need for your life-long commitment.
Begin your Consultation Process